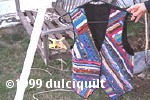 This is a string vest I made from tiny , skinny scraps a friend gave to me as a gag. I got the last laugh!

Here are some shots of a jacket I made using an easy sew method of joining circles. I learned that it isn't wise to use different weights of denim, as the blocks ended up different sizes because of varying thicknesses. The sleeves were from a pair of jeans. I added darts at the cuff end and used T shirt knit for the cuffs, lower edge, and collar.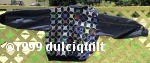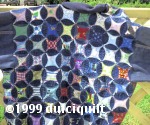 Click on picture to see larger view.
This is a string quilt my husband & I made for a donation to a dulcimer festival.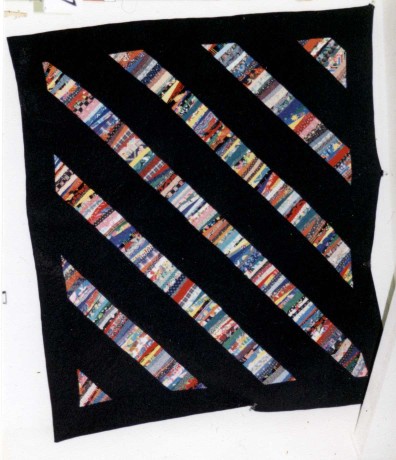 1 2 3 4 5 6 7 8 9

click block to return to Dulci's home page