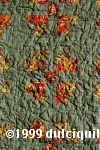 This is a quillow I made for my friend, Rose. The main pattern is called Mexican Star. I added a row of Friendship Stars to the back in honor of our friendship. The pillow cover has a Log Cabin on one side for her hospitality, and a Celtic Love Knot for her husband who plays bagpipes..also a sign of friendship.
Quilt back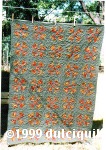 Quilt front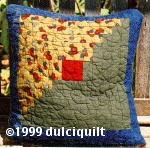 log Cabin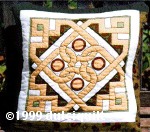 Celtic Love Knot (This was a preprinted block)
Click on picture to see larger view.
1 2 3 4 5 6 7 8 9

click block to return to Dulci's home page