These dolls are made in the folk style using a soda bottle for the base. They are often called 'bottle dolls'.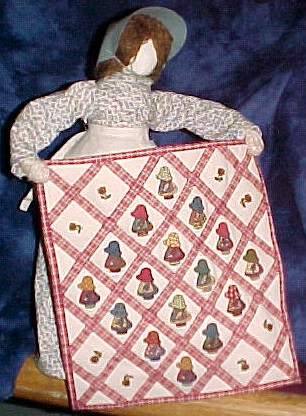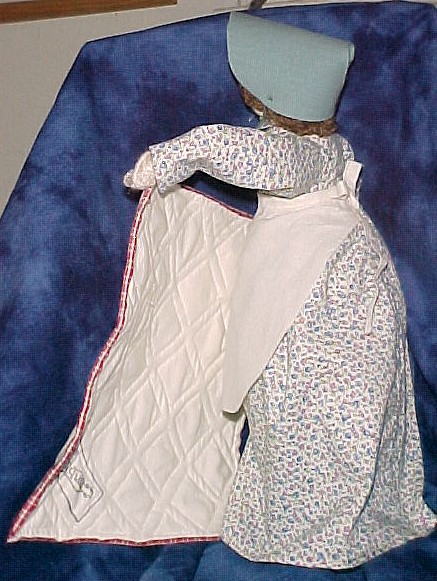 This quilt used fused applique and was machine quilted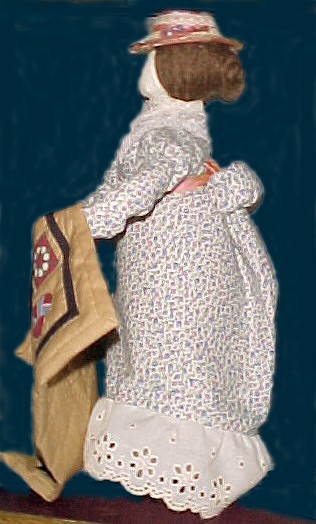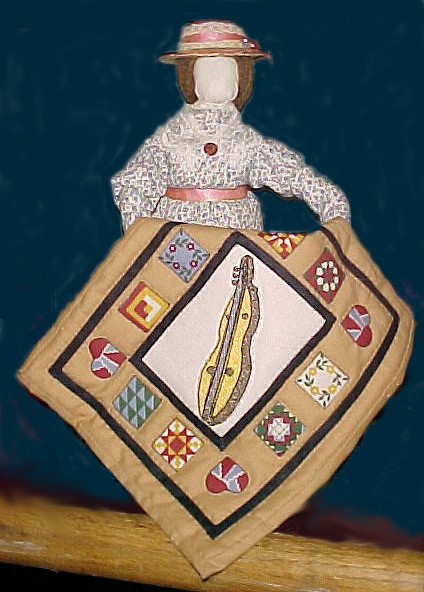 The border on this quilt was fused, the center is machine embroidered cross stitch. Quilt was hand quilted.SOLD
These dolls are $35 each
Email
See my art doll site

Free counters provided by Andale.