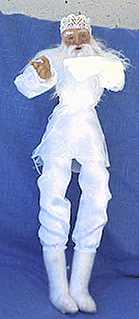 This is the dragon keeper. He will have a small dragon sitting on his left hand on the gauntlet. He will also be wearing a long White brocade robe with irredescent stitching.
These are close ups of different angles. Sorry they are so blurry. I will have better pics when he is finished.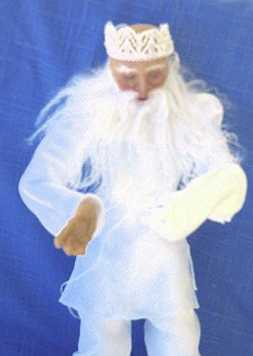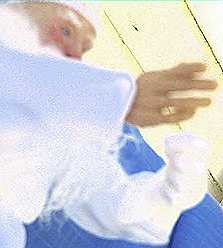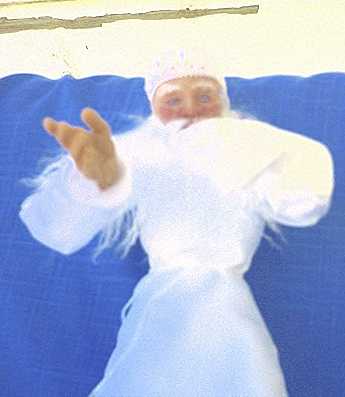 This pic is to give an idea of scale byt using a 16.9 oz Dr PepperŪ bottle. The Dragon Keeper is 18" tall.